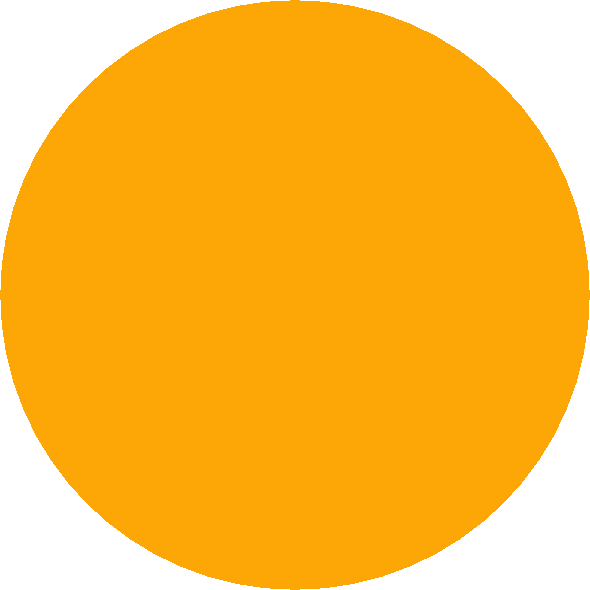 DWIGHT OKITA

Words can fly.

Suppose you had the chance, before birth, to decide whether you wanted to be born? How might that work? These are some of the intriguing questions raised in this elegant book by Dwight Okita, a Chicago poet making his debut as a novelist. 

The Prospect of My Arrival is a book that is serious, poignant and engaging. The book's time frame is somewhere in the not-too-distant future -- with cool technological devices such as the Preb-Cam, the CyberSavant and hyper-holograms.

-- Windy City Times

Chicago's LGBT newspaper, reviewer Sally Parsons

I'm not a science fiction girl, so I thought this book might not be quite up my alley. However, I was delighted this morning on the train to figure out it's quite emotional, and there are moments when Okita is just brilliant, like when Prospect '...hopes the man doesn't have a rainy life.'  I think I'll really like the rest of the book, too. Funny and heartwarming so far, with a bit of mystery thrown in.

-- Sarah Draheim gave it 5 of 5 stars on Goodreads.com

I'm pretty sure there is no genre called 'sentimental science fiction,' but that's definitely where this book belongs. The mind boggling technologies and general concept of the novel place it firmly in the realm of sci-fi, yet...

it's impossible to ignore the emotional wallop of this sweet, sad book

...Prepare for a very poignant journey as Prospect learns the sad truth that life is not always as lovely as a tulip in a vase.

-- Melodi Kownacki gave it 4 of 5 stars on Goodreads.com.

From Publishers Weekly

based on the 2008 version of the novel as entered in the Amazon Breakthrough Novel Awards

"...takes the reader on an engrossing and moving journey into the meaning of life, filled with fresh observations and memorable characters. Addressing the reader with a voice that skillfully blends innocence and wisdom, this latter-day Candide discovers unexpected connections among his Referrals and lands in jeopardy that keeps the pages turning until its satisfying and touching conclusion."  

From Publishers Weekly

based on the 2009 version of the novel as entered in the Amazon Breakthrough Novel Awards

"In the fascinating and engaging near-future world of this novel, scientist Trish Mesmer is pioneering a project that will allow recently-conceived fetuses to experience the real world and decide if they want to be born...Prospect's strong, innocent voice carries the novel as it ranges from touching to satirical in its exploration of the nature of humanity."



I was intrigued when I saw the trailer. It sounded like "Benjamin Button" meets "What Dreams May Come"; could the author actually pull that off? You're in some very dicey territory, endowing the unborn with a persona. I suspect a lot of editors and agents would look at that and glaze over instantly. Not gonna touch that with a vaccinated cattle prod.

This book is not a no-brainer. It's quirky and delicious. Like ice cream with bacon. But it's also profoundly uncomfortable in places.  

One moment two loving parents are tucking their child in under a magical lit up ferris wheel mural, the next moment something incredibly dark unfolds. (And here the editor who hoped for an easy trip to the acquisition committee coughed coffee and hit "delete"...) What keeps you reading is the austerely lovely writing and a compulsion to find out what Prospects decision will be when he's presented with the choice to live - or not - in this world that weaves magical realism with dystopian surrealism. 

One particular passage that, for me, perfectly sums up THE PROSPECT OF MY ARRIVAL: Prospect asks his mother what happens in the Tunnel of Love, and she says, "It's just a sweet little ride that takes you to a dark place. After a while you get so turned around, you forget what's happening in the world around you. But eventually you come out into the bright light again. The cars are shaped like big swans."

Yeah. What she said. Dwight Okita has committed a valiant act of poetry here, and yes, he pulls it off.

One of my favorite reads of 2011: Dwight Okita's strange and wonderful The Prospect of My Arrival. I loved this book. The premise is genius, and the beautiful writing totally delivered the goods.

-- Joni Rodgers, author of Bald in the Land of Big Hair and Hurricane Lover, New York Times bestselling author

Both the writing and presentation are impeccable. The writing can be poetic, at times succinct, but always flows pure. There's just enough background science, and always within the context of the story. Attention to detail in the formatting, text, and complimentary graphics that head each chapter and section complete the package. Mr. Okita is clearly dedicated to his craft in every detail.

Through language he has transferred an idea from his unbounded imagination onto the page for our reading pleasure.  

Memorable characters, big ideas, science, spirituality, sensuality, and a story with dazzling twists and turns, The Prospect of My Arrival  is simply a joy to read.

-- Amazon Customer Review

A random customer not known to the author


PROSPECT OF 

MY ARRIVAL 

Reviews & More.

POMA Book Signing in Chicago (Photo by Liz Thomson)

Poetry Reviews

"With his vivid and beautifully haunting images, Dwight Okita shows the reader a new way of seeing the world. 'Facing the Mannequin' takes the reader into the world of a department store mannequin. I will never forget the image of the mannequin watching the narrator's shirt move as he breathes."

A devoted reader from Greeley, CO

Amazon.com customer review

​​​

"...Dwight Okita's haunting, surreal poem about the AIDS crisis, 'Where the Boys Were'."

Jack Helbig's Reader review of "Queer Stories"

produced by Zebra Crossing Theatre

​   

Stage Reviews

"a burning portrait of a young Asian American woman...still haunted by the memory of growing up one block from where Richard Speck killed eight nurses."

From Lawrence Bommer's WCT review of Okita's short play RICHARD SPECK which was part of the American Blues Theatre production "Monsters."

"Two of the best pieces come drenched in black. Lee Chen is exquisite in Dwight Okita's partly comic, partly scary reminiscience of growing up Asian American near where the Richard Speck murders took place."

From Sid Smith's Chicago Tribune review of Richard Speck

"The Rainy Season presents what few new plays even approximate: an accurate, honest, compelling picture of life in our times. At the same time, Okita's poetic sensibility imbues this realistic drama with a nearly mythic quality...Okita's protagonist is a remarkable construction: an everyman figure who is both Japanese American and gay...The Rainy Season is an eloquent examination of the nature of love, from its most sublime to its most excruciating." 

From Justin Hayford's Reader review of The Rainy Season

http://bit.ly/t6tC2m 

"Dwight Okita pulled off a stunning romantic melodrama a few years ago in his heartbreaking, near-mythic story of impossible love, The Rainy Season."

Justin Hayford referencing my play

in a review of another play

Mentions

"The write stuff: Gay writer Dwight Okita was originally one of 5,000 entrants in the Amazon Breakthrough Novel Award contest, Amazon.com's first writing competition in search of the next great American novel—and just missed taking the grand prize for his work, The Prospect of My Arrival."

Windy City Times looks back at 2008:

The year in review by Andrew Davis

THE RAINY SEASON was published in this collection.

PROSPECT in the window of Women & Children First bookstore in Chicago, prior to book signing/reading.