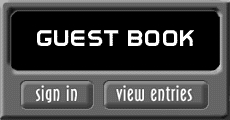 ​          Welcome to Dwightland. Please pardon our dust. I'm shifting a lot of content around for a better browsing experience. Trying to reorganize my website which caters to two audiences: those interested in my writing, and those interested in my web design. So not all links and such will be working at the moment.

       My name is Dwight Okita and I am based in Chicago. I am an avid coffee drinker and movie-goer, language lover, tech-friendly without getting geeky about it. I'm an award-winning novelist and frequently anthologized poet. And I'm proud of the websites and videos I've created for my wonderful, quirky, talented clients.

Please feel free to explore.      

       Dwightland is a place where books, movies, life, art, people and technology are properly worshiped. Don't forget to sign the guestbook and introduce yourself.  

DWIGHT OKITA

Words can fly.

If you'd like to leave a message for me, please sign my guest book.  Also I can add you to my mailing list unless you ask me not to.  This way I can let you know periodically of upcoming events related to my books and design adventures.



Testimonials on Dwight's WEBSITE DESIGN

(click on a link to explore client sites)

"I was really impressed by the quick turnaround Dwight was able to provide for my actor website. Every detail fell neatly into place and matched up with the ideas I had in mind, and all his suggestions were extremely helpful. I wasn't actually sure if it would be possible to get a site constructed that felt like "me," but I think Dwight O did the trick."

"Dwight is lovely to work with. Since I live in Melbourne, Australia and he lives in Chicago – much of the web development was carried out via Skype. He had designed a wonderful site for my aunt Anne McGravie (they are both Chicago writers and friends), and that is how l learned of his creative services. As I am not the most tech-savvy, I especially appreciated how gracefully Dwight guided me through the process. Now that I have my own website, I wonder how I got along without one!  He gets five stars from me."

"I needed a website quickly.  I didn't have the skills to build one that would be as whimsical as my music is.  I knew Dwight from his writing and always thought he was a very creative person.  He started out sending me a clear proposal and estimate of how long the project would take.  I felt very involved in the process.  I would definitely recommend Dwight for anyone who needs help with their web design.  He took a daunting task and made it fun."  

           W r i t i n g   P r o j e c t s 

The Hope Store -- This is my second novel. I will be soon approaching publishers & filmmakers.  I might use beta readers. See the NOVELS section for more. Will also start some novels as well.

The Prospect of My Arrival
 -- This is my debut novel which came out in October 2011 thru Createspace. The book was a finalist out of 5,000 novels in the Amazon Breakthrough Novel Contest.  My manager Nicholas Bogner continues to commu-nicate with and respond to film producers re: developing PROSPECT as a movie. 
book, published by Tia Chucha Press.  The book is 

filled with acclaimed poems that have been reprinted 

in anthologies and textbooks, and studied in classrooms 

around the country.  "Notes for a Poem on Being Asian 

American" was printed in the Norton Introduction to 

Literature.  CROSSING is available in paperback thru 

Amazon.

​ 

Trippy, cool, offbeat fiction for the new millennium.